The instructions cover how to change your username & password.
You can change your user ID / Password through your profile by clicking on your name in the top right corner of the site.
Change password
Go to Profile page by clicking you name on right top corner.
At the "New password"line, fill your new password
Click "Update"
Change userID:
Go to your profile
Enter the desired ID in the "email" field
Click "Update"
go to the email (the one you want to change the ID to) and follow the instructions in the email to confirm the change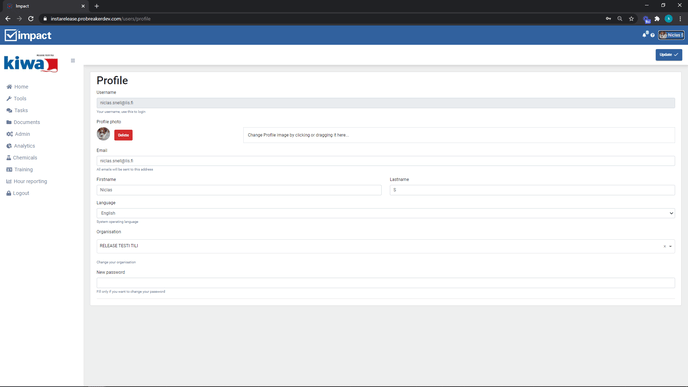 (clicking the image opens a lager Gif)