The guide covers the main view and functions of the chemical register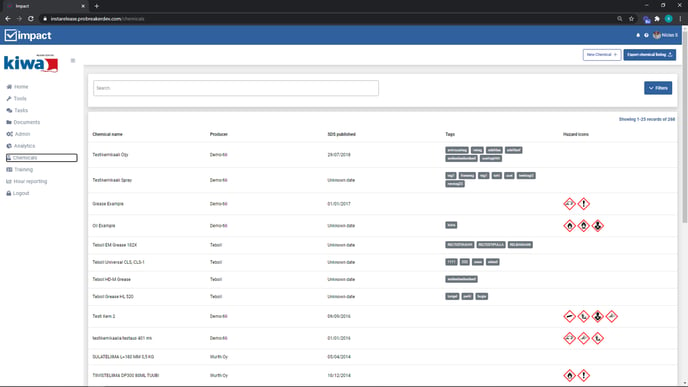 (clicking the image opens a larger image)
In the main view of the Chemicals Register, you can see all the chemicals that are used in the sites to which you have access to.

You will see the names of the chemicals, the manufacturers, the date of the SDS, the tags(if these are added to the chemicals) and the Hazard Labels for the chemicals.

You can search for a specific chemical by name as well as by manufacturer using the "Search" field.

You can also filter chemicals by level (location), hazard label, hazard statement, and tag.

Under "Export chemical listing" you can create a list of all the chemicals you have in stock.